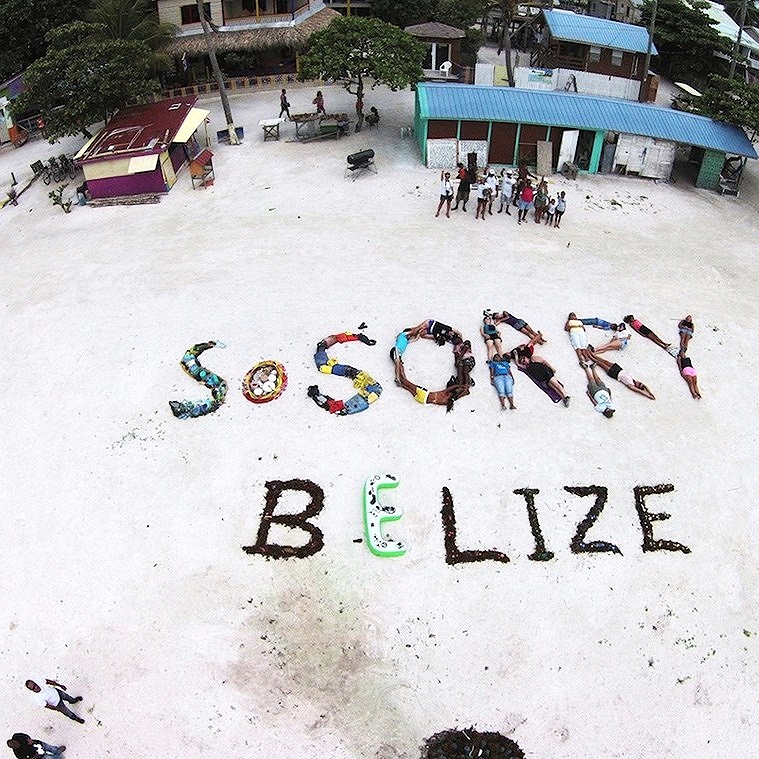 SoSorry Belize
Public art installation created by Pam Longobardi in collaboration with Plastic Free Belize, and Oceana Belize. The image is made up of community members of Caye Caulker Belize, plastic litter collected in cleanups, and sargassum. Photo credit: Mose Hyde.
Harvard CGA Conference
Presenting at the annual Harvard Center for Geographic Analysis Conference. Mapping nonnative invasive plant species in urban greenspace in Atlanta.
Plastic Free Belize in Belize City
Group of volunteers who cleaned up an illegal dumping site right next to the Collet Canal in Belize City. Volunteers also canvassed the neighborhood with information about plastic pollution and litter, and created ideas for awareness signs for their city.
Plastic Free Belize: By Kayak
Plastic Free Belize even cleans by way of kayak.
Plastic Gyre: Symposium
Artists, scientists, and activists respond to plastic as a social, public health, and marine conservation threat, through a two day symposium organized at Georgia State University and the Headquarter of the Center for Disease Control.
Plastic Free Belize: Caye Caulker
Oceana Belize field staff, field reps, and Wavemakers come out to support the work of cleaning up Belize, with a month long cleanup campaign on Caye Caulker.